Thanks for the totally gratuitous semi-nudity Toei ♥ Also did it really take Nossan *and* Ian to patch Daigo up? Heh, I think Ian just wanted to see him topless. I'm looking to properly meeting Kyoryugold next week :D Also Wizard was pleasantly angst-ridden, and filled with Kousuke worrying and Shunpei being clingy XD
I posted a small pimp post for the BL scenes in a BL community, and some self-righteous bitch came in to comment on thinking it was awkward (which it is, but hilariously so), and that she doesn't like boys love being used to target young female fanbases. Uh, doesn't that mean you dislike all BL then? Since, aside from bara it's all targeting fujoshis. I told her to fuck off if she didn't have anything nice to say, and that it took me ages to combine/upload those clips so why post such negative crap?
Anyway, the new Cho+D came out and the suki pairings are adorable;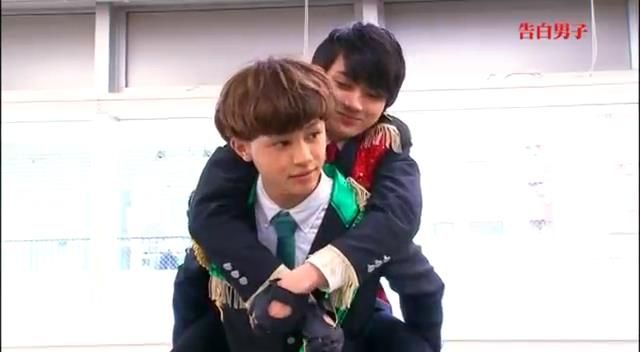 Also, Ryuuji continues to be pleasingly clingy with someone I ship him with (To-i of course.);
Lastly, I made another XXXholic video for the pairing Doumeki x Watanuki. This week's penultimate episode was angst-tacular - a bit too focused upon the Watanuki x Kunogi pairing, but Doumeki's angst over the two of them, and his badass rescuing of Watanuki (how many times has he saved him now? LOL) made up for it. Also Yuko continues to be gorgeous.
Doumeki x Watanuki Video 2.
by ameliechan
I need to get around to making an Aozora no Tamago video soon. I'll update about my fujoshi weekend with my friend soon - I just need natural light to take pictures of the stuff I bought :D